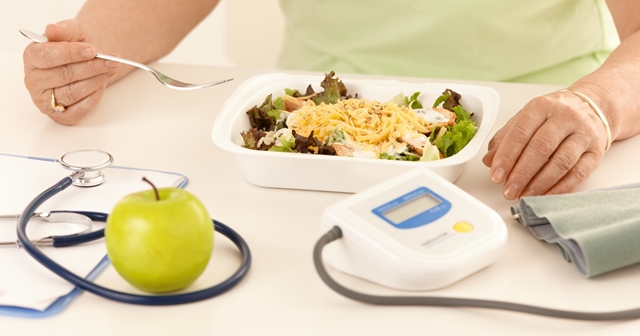 Why it can take a doctor's help to lose weight
Key reasons why it makes sense to involve a qualified physician in your weight-loss journey
I'm often asked—sometimes directly challenged—by people to explain why it's necessary to include a qualified physician in their weight-loss efforts. You may have asked the same question yourself. It's an important one because Your Body Evolution is founded on the principal that medical supervision is a crucial factor impacting a patient's weight-loss success.
The reason is because there are a great number fad diets on the market that are not only unhealthy, but in some cases can be unsafe. Any kind of medically non-supervised diet can result in the wrong kind of weight-loss, perhaps even permanent damage to the dieter's body. It's a risk that simply isn't worth taking.
The team at Your Body Evolution recognizes that obesity isn't just the result of overindulgence or a lack of will power—it's a combination of genetics, metabolism and poor food choices. A physician-supervised program can provide you with a more complete picture of the state of your health, and accurately predict and explain how losing weight will affect your body. In the case where you have a nutritional deficiency, having a doctor who can recommend a good vitamin supplement or to write a necessary prescription is a major advantage.
There's another key reason. We all know that proper nutrition and lifestyle are essential for optimal health and wellness, but did you know that the healthier you are, the quicker your body will lose weight? Throughout our program we commit to a full exploration of how
your
body works—remembering, of course, that no two bodies are identical—why you haven't lost weight in the past and what lifestyle changes you need to implement in order to arrive at your optimal weight and health goals. Medically-supervised diets can also address the six key challenges that impact the efficiency of your metabolism and dictate how you lose or retain weight—namely, genetic predispositions, deficient diets, microbes (bacteria, viruses), toxins, allergies and stress responses—analyze your unique body blueprint at the cellular level using detailed blood chemistry data, then work to optimize your body's cellular function by designing a customized diet program that promotes detoxification, boosts cellular communication and balances hormones.
Another benefit of being on a medically-supervised diet: we know from your blood results when to use supplements such as potassium to ensure your body is functioning properly, which is obviously critical to achieving your weight-loss and wellness goals. The other reason for prescribing supplements is that we want you to feel great.  After all, we don't want you to experience the adverse symptoms that are common to other diets—think tiredness, fatigue, headaches, dizziness, muscle spasms, hair loss, hormone irregularities, and more.
So next time someone questions why you're on a medically-supervised diet, remind them that getting the right support and advice is an important step in building a brand new, healthier you.
Dr. Jeffrey Brown, Medical Director
Your Body Evolution
Weight Loss Through Wellness