The best way to deal
with will power is to
make it less necessary
Dr. Brown believes it is important
to understand why patients quit diets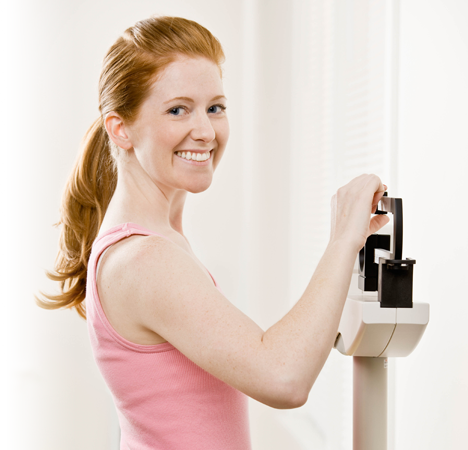 Why Do People Quit Diets?
1. THE WEIGHT LOSS WAS TOO SLOW
– Studies suggest that the faster you lose weight, the more likely you are to reach your goal and the more likely you are to keep it off.
2. THEY ALWAYS FELT HUNGRY… IN FACT … STARVED ON THE DIET
– If you are always hungry you will 'cheat', you probably wont feel very good, you won't lose weight, you will become frustrated and likely give up.
3. THEY FELT TERRIBLE… REALLY … DRAINED ALL THE TIME
– The most frequent complaints were… headaches, dizziness, muscle pains, cramps, and spasms in the legs … hair loss… gallstones… menstrual/hormone irregularities… a diet must have a plan to prevent and deal with these common complaints or you will feel compelled to quit.
4. THE DIET WAS TOO COMPLICATED TO FOLLOW
– When a diet requires inconvenient weighing and measurement of foods, counting of calories, grams of fats or carbs, they offer no realistic guidelines for eating out, social commitments, holidays, or is simply too boring to follow … why would anyone chose to continue?
5. THEY DID NOT RECEIVE ENOUGH ONGOING SUPPORT
– Studies suggest that the most successful diets are the ones that are highly supportive, and offer you the most access to 'uninsured services'.
6. MEDICAL PROBLEMS DEVELOPED WHILE THEY WERE ON THE DIET
– Studies may indicate that highly 'supportive' diets work best, however a medically supervised diet is a must for your safety.
7. THE DIET WAS NOT FLXIBLE ENOUGH … IT DID NOT TAKE INTO ACCOUNT THEIR SPECIFIC NEEDS
– You are unique … you will not succeed on a generic diet that does not consider your family predispositions, your genetics, as well as your environmental, nutritional and lifestyle needs.
8. THE DIET DID NOT ADDRESS THEIR METABOLIC REQUIREMENTS
– Obesity and weight gain is not simply a matter of overindulgence, or a lack of will power… it requires an understanding about your own unique metabolic requirements if you are to thrive on a diet.
9. THE DIET WAS TOO COSTLY TO FOLLOW TO COMPLETION
– It is not reasonable to expect that you go the rest of your life never eating the foods that you love.
Dr. Brown believes that once we understand the reasons why patients quit diets then we are able to offer a solution that is more attractive than simply quitting yet another diet.
So What Are You Waiting For? You Can Do It!